Industry-recognized digital marketing certifications to propel your career forward
Unlock your potential and take your marketing career to new heights with our comprehensive certification courses. You'll gain hands-on experience and get recognized for your skills — free!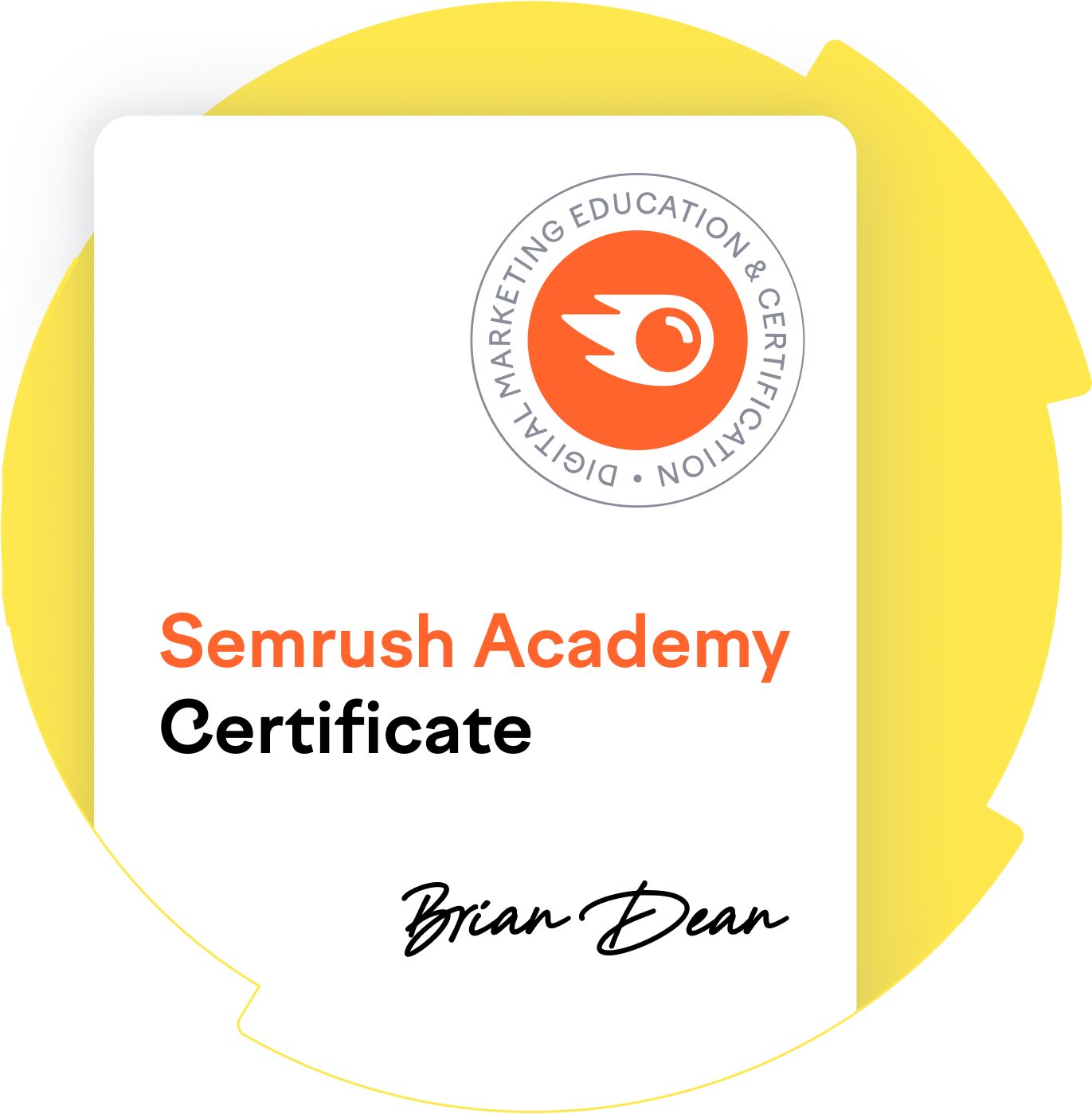 Why earn a digital marketing certification with Semrush Academy?
Practical expertise from top experts
Build your credibility with certifications endorsed by top marketing experts like Brian Dean, Wes McDowell, and Crystal Carter.
Enhanced career opportunities
Showcase your dedication to professional growth, open doors to new career opportunities, and increase your earning potential.
In-demand marketing concepts
Learn the most relevant and up-to-date digital marketing concepts and frameworks to excel in today's rapidly evolving landscape.
Free and accessible learning
Our online certifications are a convenient and flexible learning option for busy professionals. Plus, they're completely free!
Get certified in 5 easy steps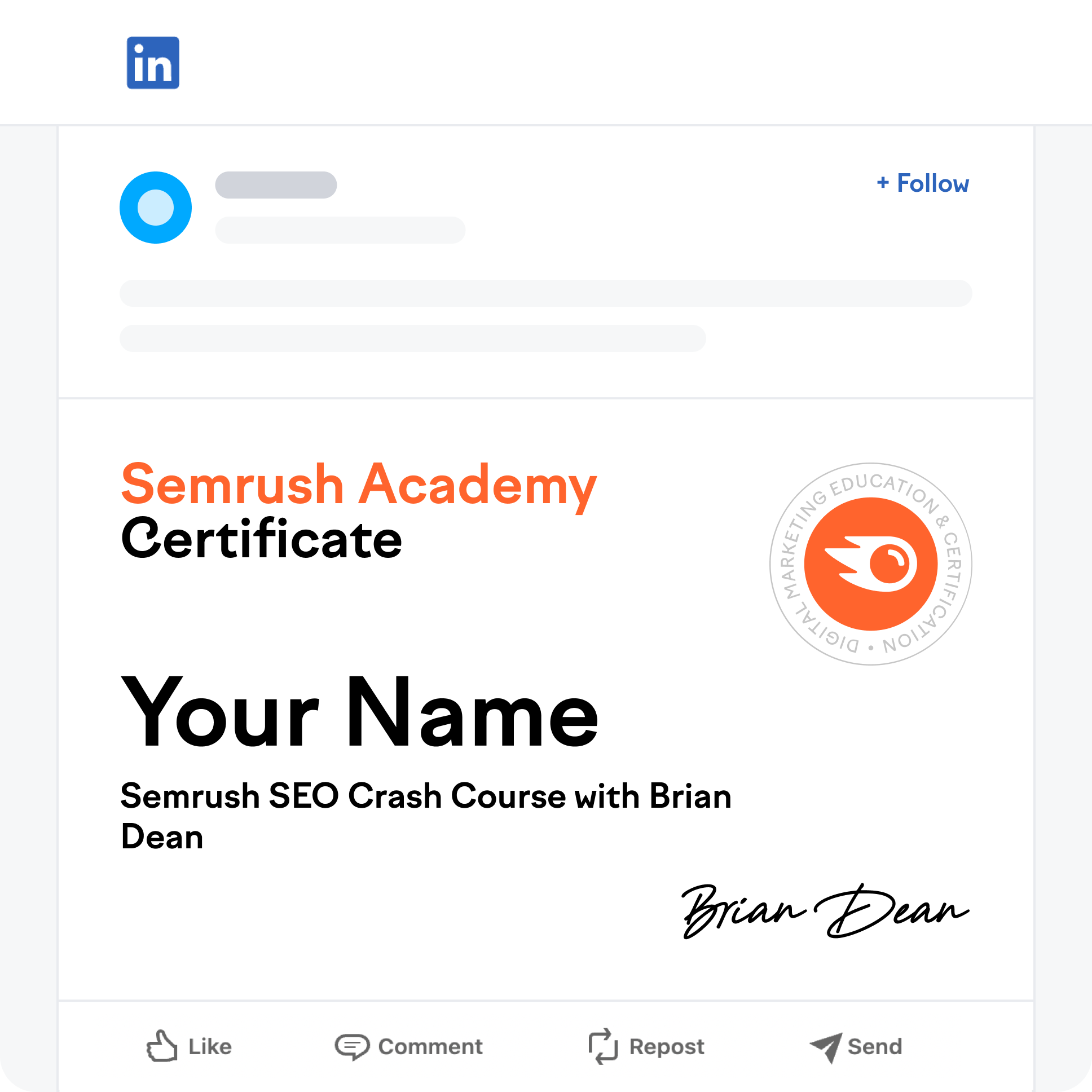 1
Visit our course catalog to find a course that best suits your learning needs and/or career goals.
2
Select "Start learning" to enroll for free in the course of your choice.
3
Begin the course, which consists of video lessons, detailed script, additional materials, and brief questions to test your knowledge along the way.
4
After completing the course, you'll be prompted to take the certification exam. Once you successfully pass, you'll receive a personalized certificate that you can download (it will be also sent to the email address you provided).
5
Share your certification on LinkedIn to boost your professional profile and expand your career opportunities!
Top certification courses
FAQ
What does it mean to be certified?
How long does it take to complete a certification?
Are there any prerequisites for the certifications?
How many attempts do I get to pass the course exam and receive my certification?
Where can I find my certification?
Is there a limit to the number of certifications I can earn?
Are the certifications internationally recognized?
Is there an expiration date for the certifications?