How to Optimize for Mobile: The CRAFT of Mobile SEO
Learn how to optimize your website for mobile devices, enhancing user experience, driving organic traffic, and boosting visibility. Stay ahead in the dynamic digital landscape by mastering the best strategies and techniques for mobile SEO.
Who is this сourse for?
The information and strategies in this course would be ideal for anyone involved in digital marketing, website development, or SEO. If you're interested in harnessing the power of mobile SEO to drive organic traffic and improve user experience, you'll benefit significantly from this course.
What you'll learn
Discover the step-by-step process of maximizing your website's visibility and performance on mobile devices. You'll learn essential strategies that will help you stay effectively connected with your target markets using Crystal Carter's CRAFT framework.
Earn Your Certificate from Semrush Academy
Semrush has been recognized by the search community across the globe, winning several accolades as the best SEO software suite. Learn more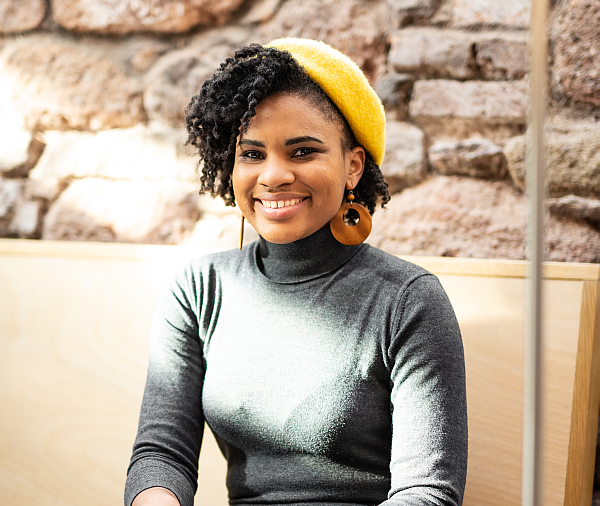 Crystal Carter
Crystal Carter the Head of SEO Communications at Wix. She is an SEO & Digital Marketing professional with over 15 years experience working with SEO and Marketing clients around the world like Disney, McDonalds, Tomy and more. As an SEO, she identifies and implements tactics that help businesses optimize digital activity, drive sales, engagement and growth online. She has contributed to events, webinars, and publications from Google Search Central, Brighton SEO, Moz, Whitespark Local Search Summit, Semrush, SMX, Search Engine Land, Lumar, Women in Tech SEO and more.
Course Structure
Intro to the course
Mobile devices have changed the way users access the web and how businesses connect with their markets. Throughout this course, you'll learn the key tools and tactics for keeping your website optimized for mobile users.
Lesson 1. What is Mobile First Indexing?
In this lesson, you'll explore mobile-first indexing and discover how to verify your site's presence in Google Search Console's Mobile First Index.
Lesson 2. What is Mobile SEO?
In this lesson, you'll learn about what mobile SEO entails and why it demands prioritization. Discover its effects on user experience and organic traffic so you can elevate your online presence.
Lesson 3. Assessing the Value of Your Mobile Audience
In this lesson, you'll learn a crucial step before diving into mobile SEO optimizations: assessing the value of your mobile audience. Discover two key indicators to gauge this opportunity.
Lesson 4. Implementing Mobile First Optimizations
Unveil the secrets of readying your website for mobile users with this lesson on mobile optimization. Crystal shares her CRAFT framework for implementing a seamless mobile experience.
Start Learning
Take your knowledge to the next level by completing this course, which is packed with strategies you can start implementing right now.