What Is a Content Creator?
A content creator produces educational or entertaining (sometimes both) content that's distributed across online platforms like social media, podcasts, blogs, and more.
New types of content and creators will likely emerge as new technologies and platforms become available.
And content creators can choose the format that works best for them. From short videos on TikTok to podcasts on Spotify.
Creators produce content designed to attract and engage a specific audience. To support their larger goals.
Depending on their goals, content creators might focus on producing content that leads to new followers, subscriptions, site visits, sales, and more.
What Does a Content Creator Do?
Exactly what a content creator does depends on the platform(s) and format(s) they use.
Their work can involve writing blog posts, creating social media posts, taking photos, recording videos, and more. 
But content creators can also have other responsibilities. Like researching trending topics, interacting with their followers, responding to comments and messages, and monitoring metrics.
Content creators are often business owners. In that case, their responsibilities include managing a business, sourcing clients, and communicating with clients.
Types of Content Creators
Content creators can be:
Let's explore each of these types.
Influencers and Brand Ambassadors
Influencers and brand ambassadors are digital creators who have a large following on one or more social media channels.
There are several ways to make a living as an influencer.
One of them is through collaborating with other brands. Many companies work with influencers and pay them to create and share content that involves their products.
Another way an influencer can make a living is by creating and selling their own products.
Let's look at an example.
Charli D'Amelio is a TikTok influencer who sells her own products like music, footwear, and perfumes. 
But she also does collaborations with brands like Prada and Amazon to promote their offerings. Like in this post: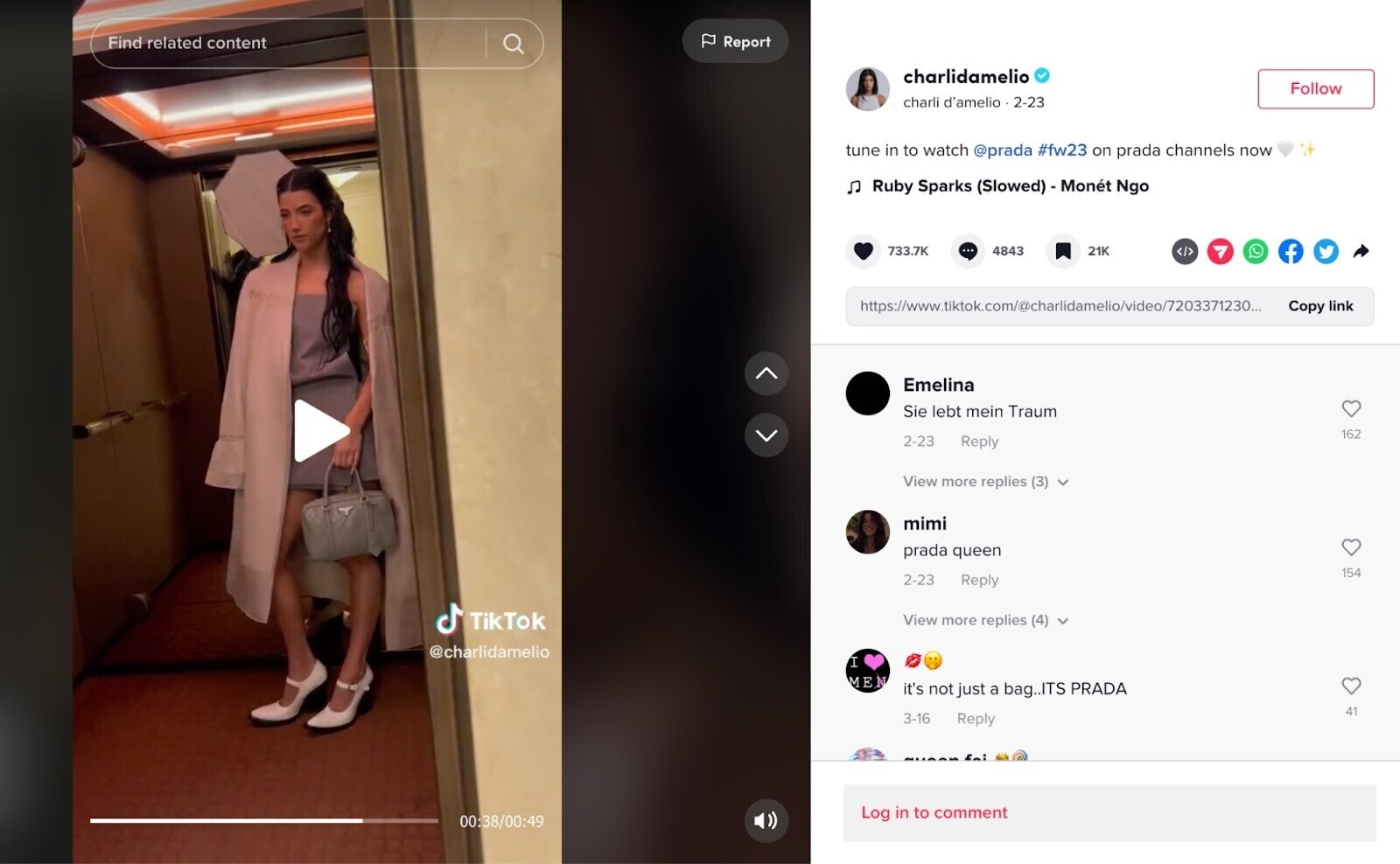 Tip: If you're interested in becoming an influencer and want to learn more about it, check out our influencer marketing guide.
Social Media Content Creators
Social media content creators manage social media accounts and produce content for them. 
They typically manage the accounts of their clients or employers.
A job description of a social media content creator can vary a lot. 
They can be in charge of the company's social media strategies, creating content, writing copy, fine-tuning images, managing the community, monitoring metrics, reporting on performance, and more.
For example, Emma Ratcliffe (The House of Social) is a social media manager.
Let's have a look at the work she's done for one of her clients, H!P Chocolate. 
This is their Instagram page. Ratcliffe curates and schedules posts and stories, engages with their customers, and sets up collaborations and giveaways.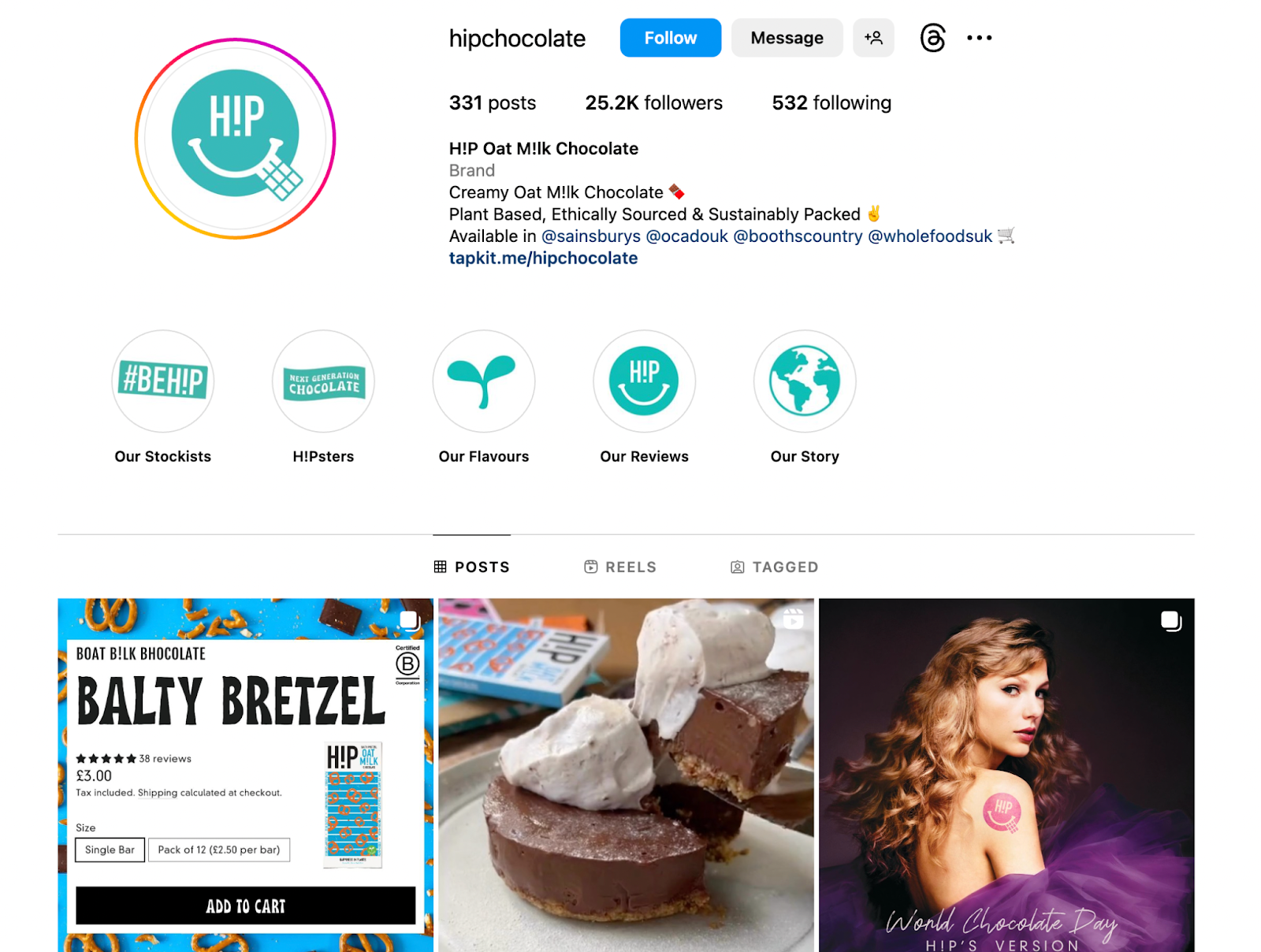 Photographers
Photographers are content creators who capture images with their cameras.
There are many different types of photography. And you may need a different skill set and/or equipment for each type.
That's why photographers usually choose to specialize in a specific type of photography.
For example, a photographer who's good at capturing large groups of people and special moments throughout one day may choose to become a wedding photographer.
But their equipment and knowledge can also make them really good at shooting other events like birthdays, engagements, and anniversaries.
For example, Paul Wilkinson is a wedding photographer. But he also does family, portrait, and headshot photography.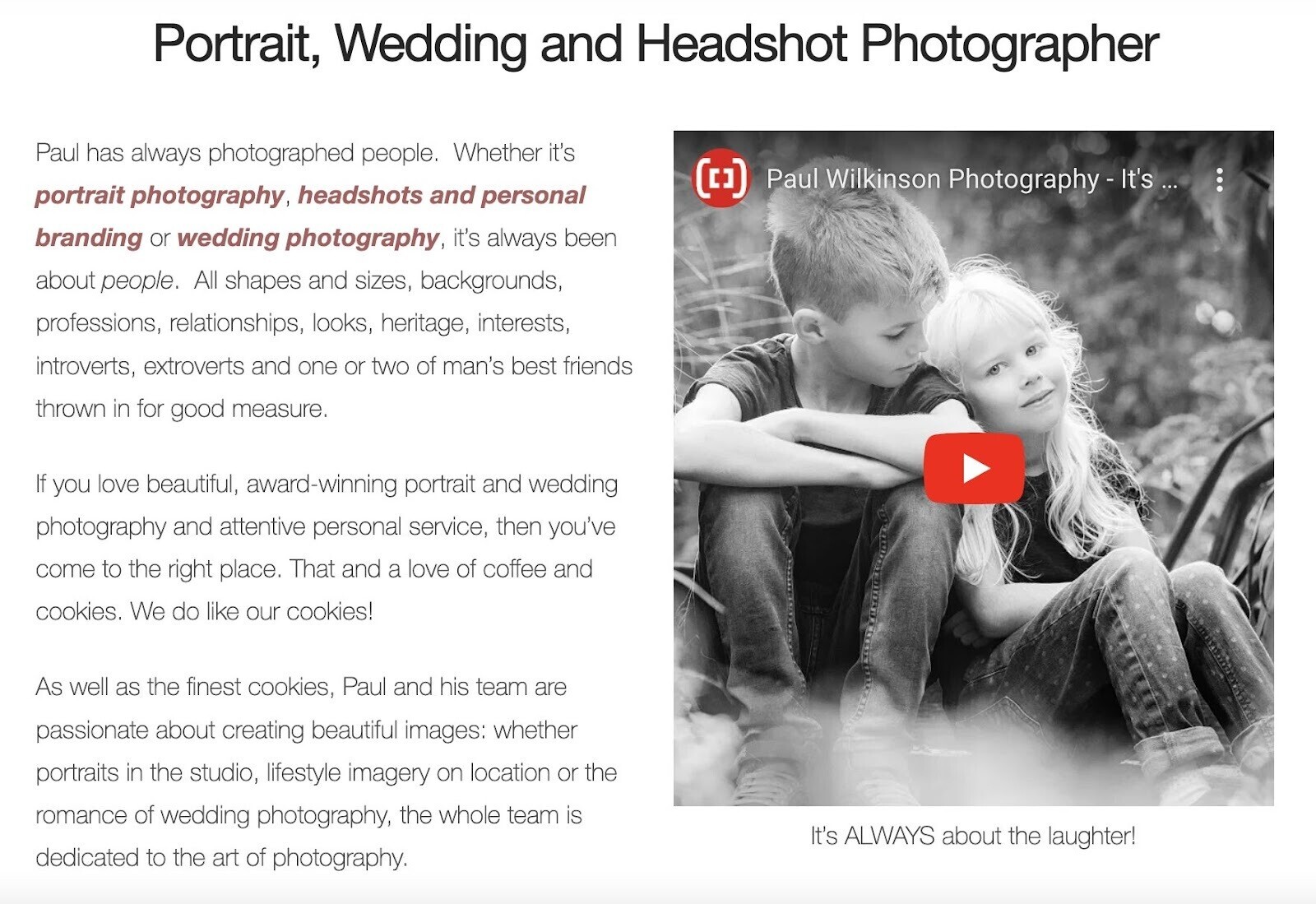 And that's just the tip of the iceberg. 
There are also photographers who create stock images, take images of products, shoot landscape photos, and a lot more.
Videographers
Videographers are content creators who record live events or produce short films, documentaries, commercials, and similar types of videos.
Like photographers, videographers can choose a specific type of video to focus on based on their interests, skill set, and equipment.
Videographers can shoot commercials, events, fashion, products, and more.
Many companies also hire videographers to create training and informational content for them.
In some cases, videographers choose to focus only on one type of video. In others, they may choose to shoot many different types.
For example, Samet Görgöz is a videographer who creates corporate videos. But he also shoots weddings, cars, fashion, and other types of promotional content.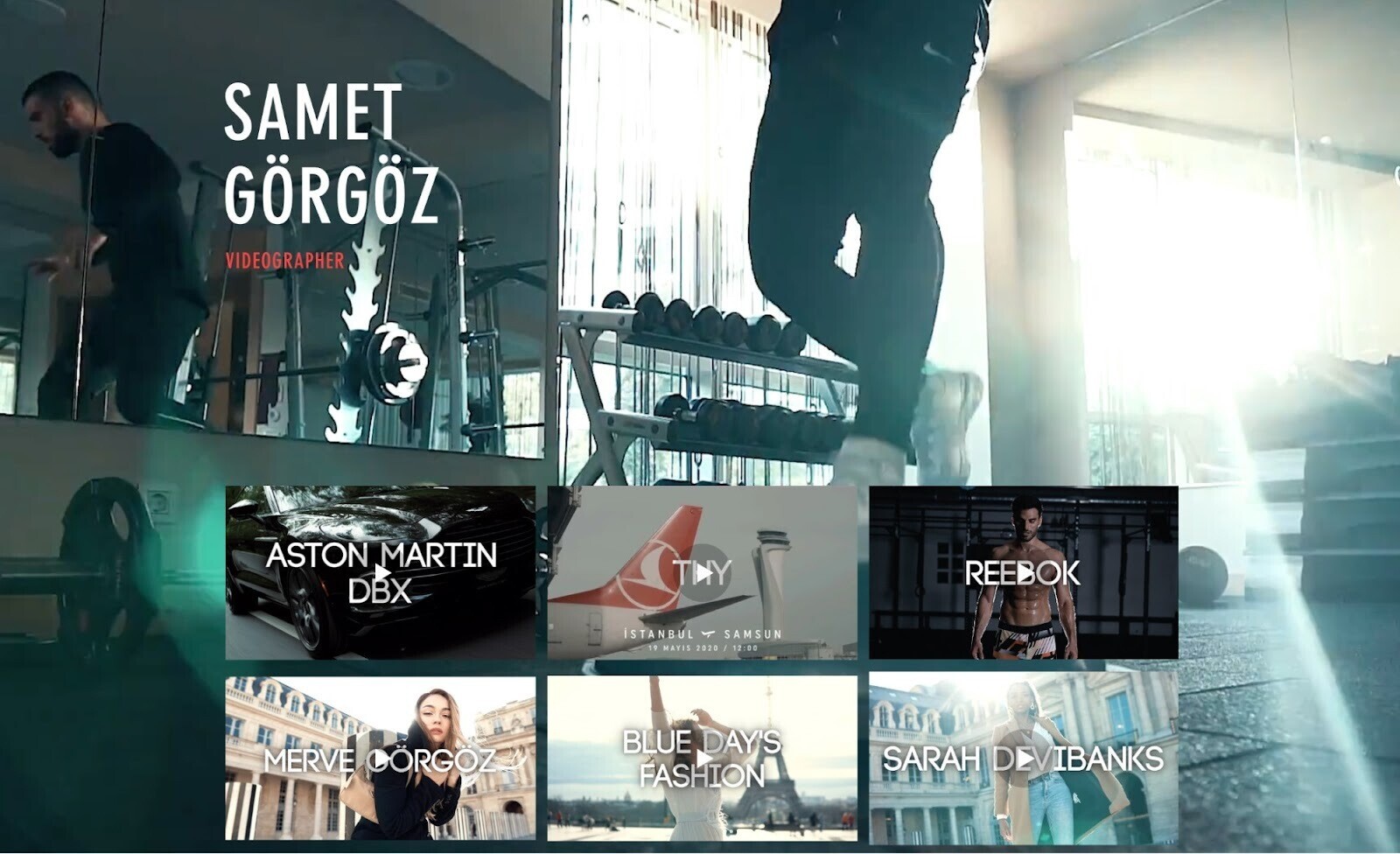 Long-Form Video Content Creators
Long-form video content creators create and distribute video content that's usually longer than 10 minutes.
Their responsibilities typically include writing scripts, recording videos, editing videos, and promoting their content.
When it comes to pre-recorded content, one of the most popular platforms is YouTube.
An example of a YouTube content creator is Matt D'Avella. He creates videos on topics related to habit-making, productivity, minimalism, and more. 
His videos on YouTube are typically between five and 20 minutes long.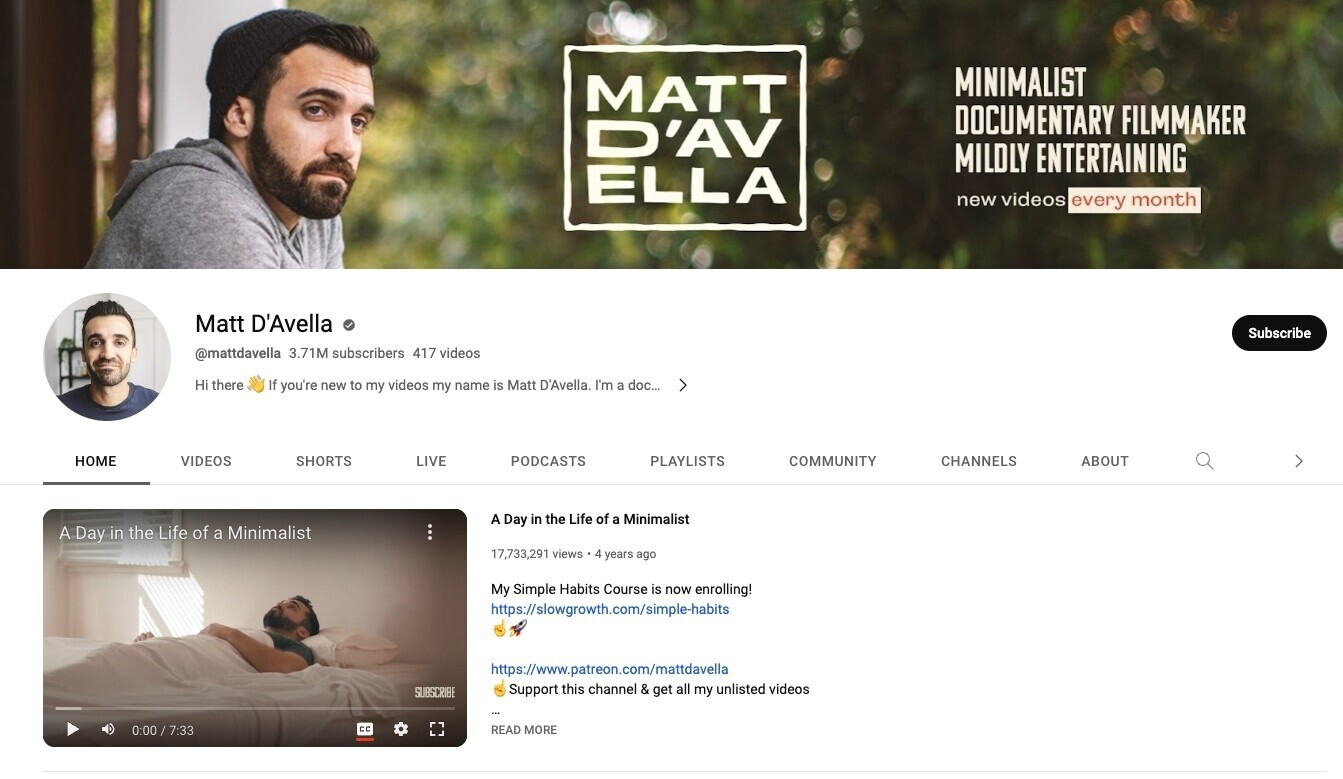 There are also other social media channels that allow for longer videos. 
For example, TikTok has an option to upload a video that's up to 10 minutes long. 
These videos are usually scripted, pre-recorded, and edited before they're published.
Another type of long-form video content creators: streamers. They stream mostly or completely unscripted content to a live audience.
One of the most popular platforms for streaming is Twitch. And one stream can last for up to 48 hours.
But that's not the only place where you can stream.
Instagram has a live feature that allows live videos of up to four hours. And YouTube Live allows users to stream for up to 12 hours.
One of the most important skills for a streamer is having the ability to engage with an audience well during their streams. Over time, this can affect how many viewers will watch their streams.
Imane Anys (also known as Pokimane) is a Twitch streamer. She broadcasts herself playing video games like Fortnite and League of Legends.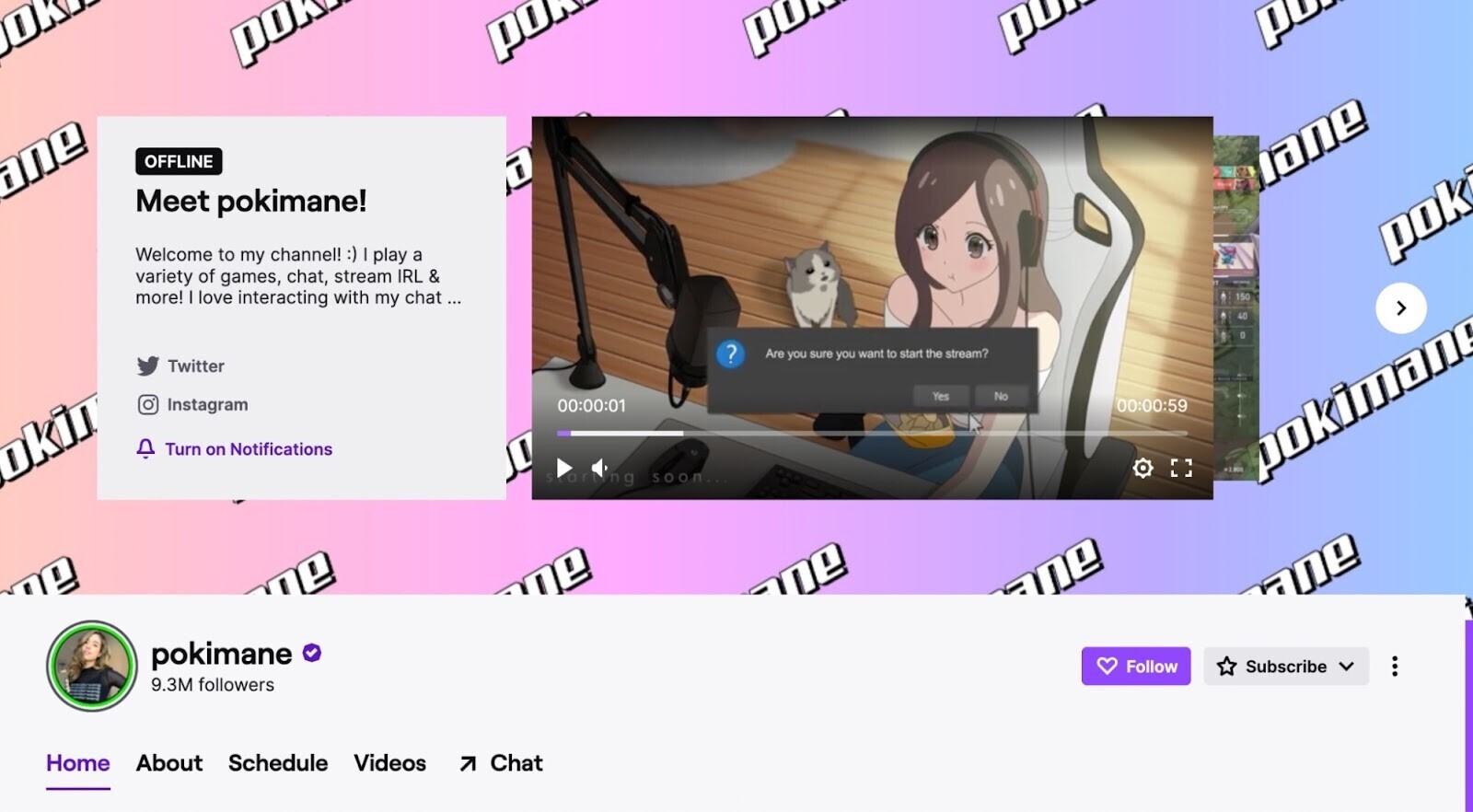 Designers
Graphic designers create visual content for many different purposes.
They use design software like Adobe Illustrator, Figma, and more.
With these tools, designers create visually appealing content like infographics, ads, logos, packaging designs, billboards, etc.
In a lot of cases, graphic designers create promotional content. But that's not always true—they can also create artistic and/or educational visuals.
For example, graphic designers who work for Semrush create illustrations for our blog posts. These images help us communicate ideas and information with our readers in an engaging way.
The below image shows how it can be easier to present data visually rather than with written content. And graphic designers help do that.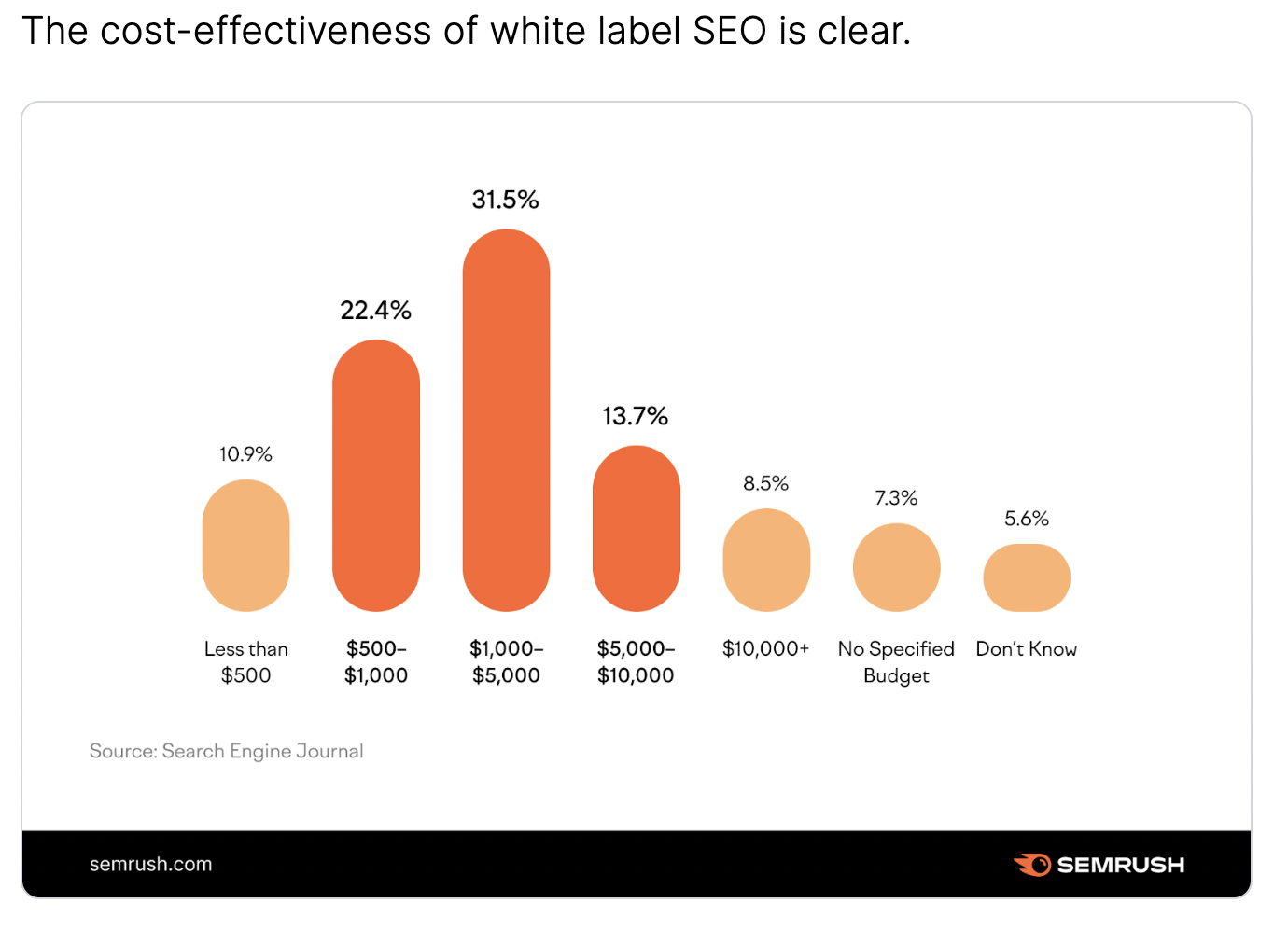 Podcast Hosts
Podcast hosts create audio programs called podcasts, which are similar to talk radio shows.
Podcast hosts come up with episode ideas, research the topics they'll talk about, write scripts, and then record and edit the episode.
Once the episode is recorded, they upload it to podcasting platforms, promote it, and repeat the whole process.
Many podcast hosts also post videos of their episodes on YouTube and share snippets of them on social media.
On some podcasts, the host will talk about the topic on their own or discuss it with co-hosts.
And some podcasts are interview series, where each episode has a new guest that the host interviews.
In those cases, the podcast host might also source new guests, communicate with guests, and organize the recording. For example, Ali Abdaal hosts the series "Deep Dive with Ali Abdaal." 
Abdaal interviews other creators, entrepreneurs, and inspiring people. And uncovers their strategies for success.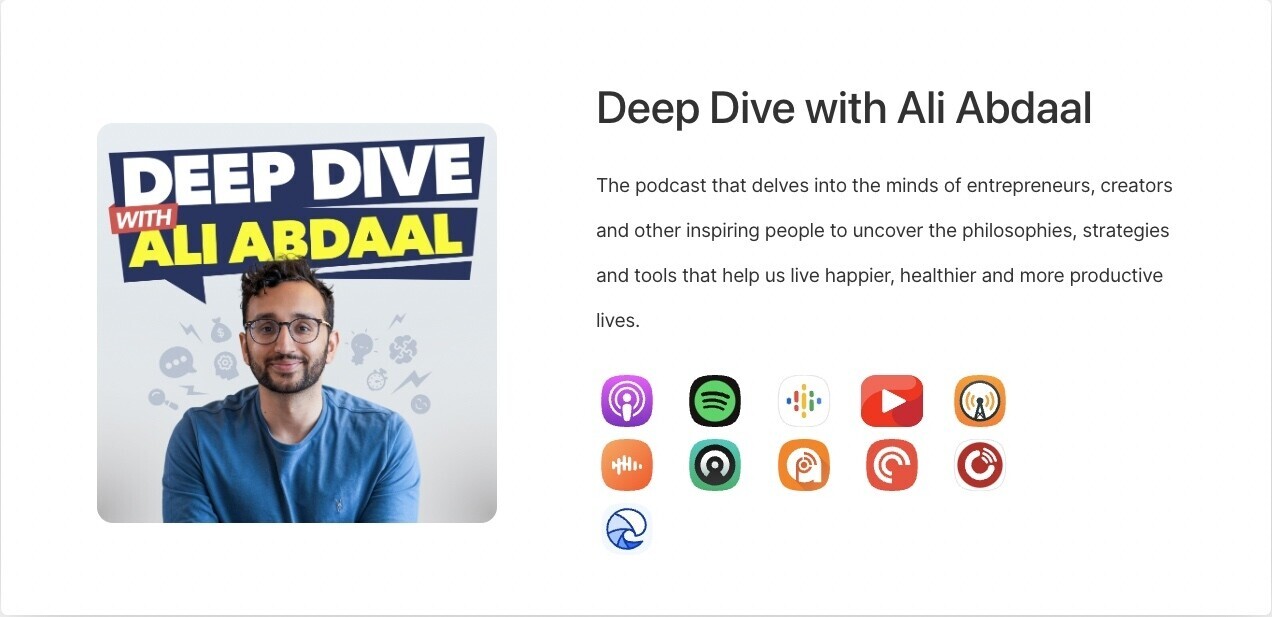 He distributes his episodes on podcasting platforms like Apple Podcasts, Google Podcasts, Spotify, and more. He also publishes video versions of his work on YouTube and other social media platforms.
And podcasts can be created with many different goals.
Some of them aim to educate and entertain the listeners. By growing their audiences, podcast hosts can then make income from brand sponsorships or selling their own products.
Companies can also create podcasts as a way to increase brand awareness or to forge relationships with guests to drive potential sales.
Content Writers
Content writers produce text-based content. Which can include blog posts, newsletters, ebooks, video scripts, and more.
A content writer's job is to research the topic they'll be writing about. Then write the content. And sometimes edit.
Content writers can create many different content formats. But they can also specialize.
For example, a content writer who specializes in video scripts needs to focus on writing specifically for content that'll be read out loud. 
Here's another example:
Brian Dean is the creator of Backlinko, one of the best-known educational websites in the SEO industry. 
He writes about practical tips, techniques, and strategies marketers can easily implement to improve their results. Often on the Backlinko blog:
How to Become a Content Creator
Here are some steps on how to become a successful content creator:
1. Determine Your Audience
The more you know about your target audience, the easier it'll be to choose an appropriate platform and create content they care about.
One of the best ways to learn more about your audience is to do some research on a brand that's already producing the type of content you'd like to create.
You can do this using Traffic Analytics. Which lets you dig into the details about any website's audience.
Open the tool and enter the brand's domain. And click "Analyze."

You'll see the "Overview" report with details on the site's estimated traffic, top pages, and more.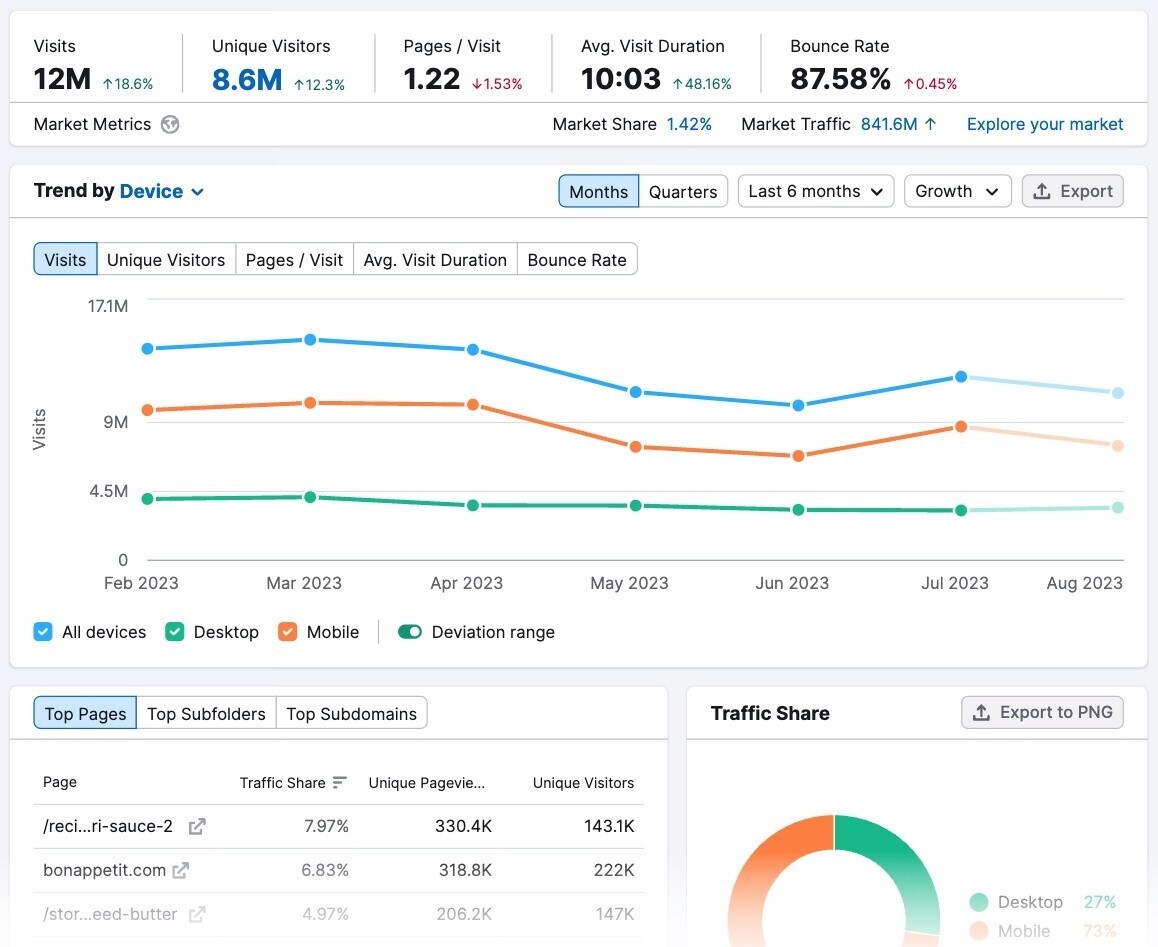 Next, go to the "Audience Overview" tab. To learn details about the audience's demographics, socioeconomics, behavior, and even the other sites they visit frequently.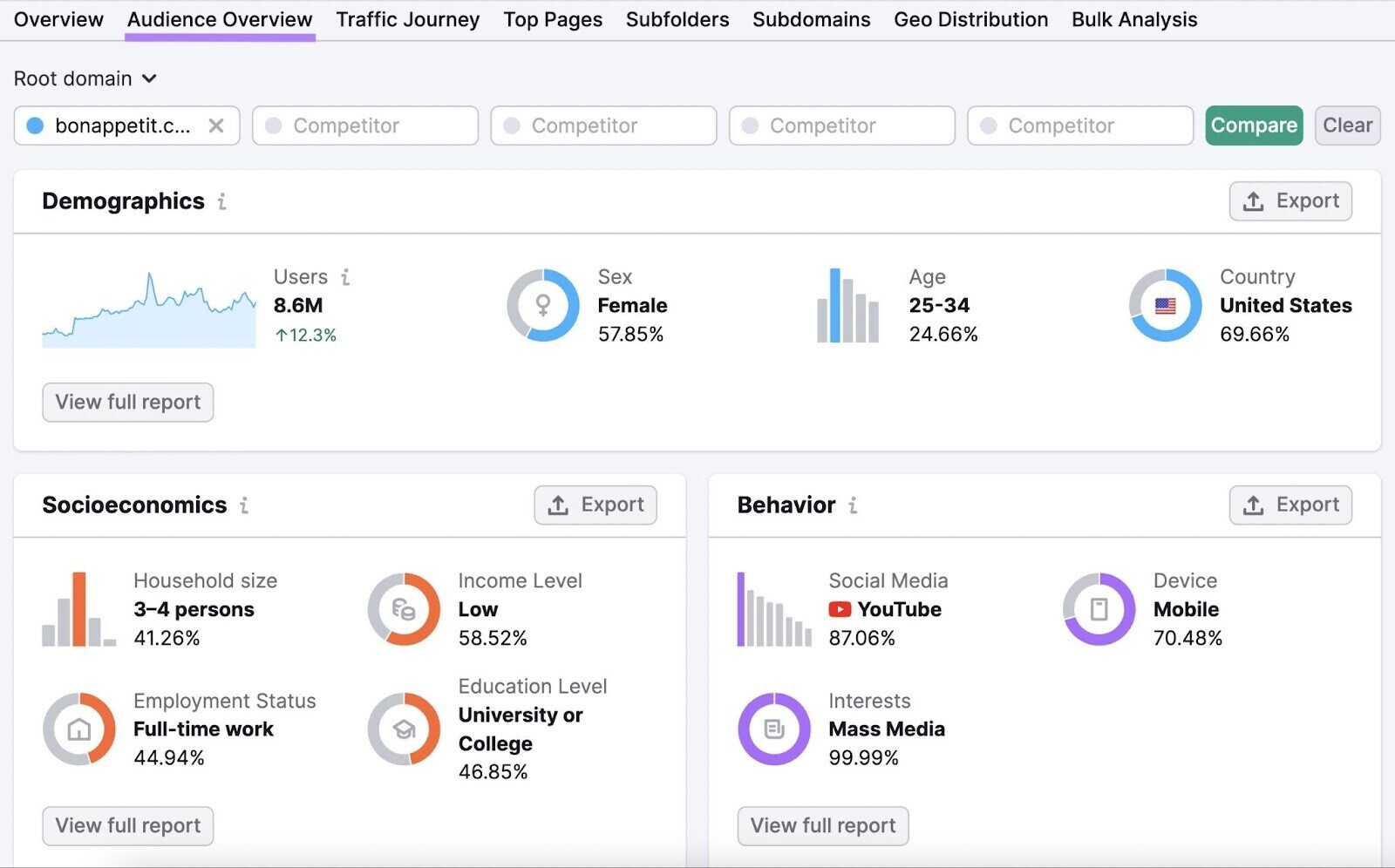 All this information can help you understand more about the people you're trying to reach and which topics to focus on.
Besides Traffic Analytics, every social media platform has some built-in analytics tools you can use to look into your current audience to learn more about those who are already familiar with you.
The information you'll find depends on the platform. But most of them include age, location, and most active times on social media.
2. Choose Your Platform(s)
Now, it's time to pick a platform (or platforms) that will allow you to reach your audience. And leverage your specific content creation skills.
To start publishing content on the right platform, you need to know where your audience spends time online.
You can do that with Market Explorer.
In the search bar, enter your domain and at least two competitors' domains. If you're starting out and don't have a domain yet, you can enter at least three competitors' domains.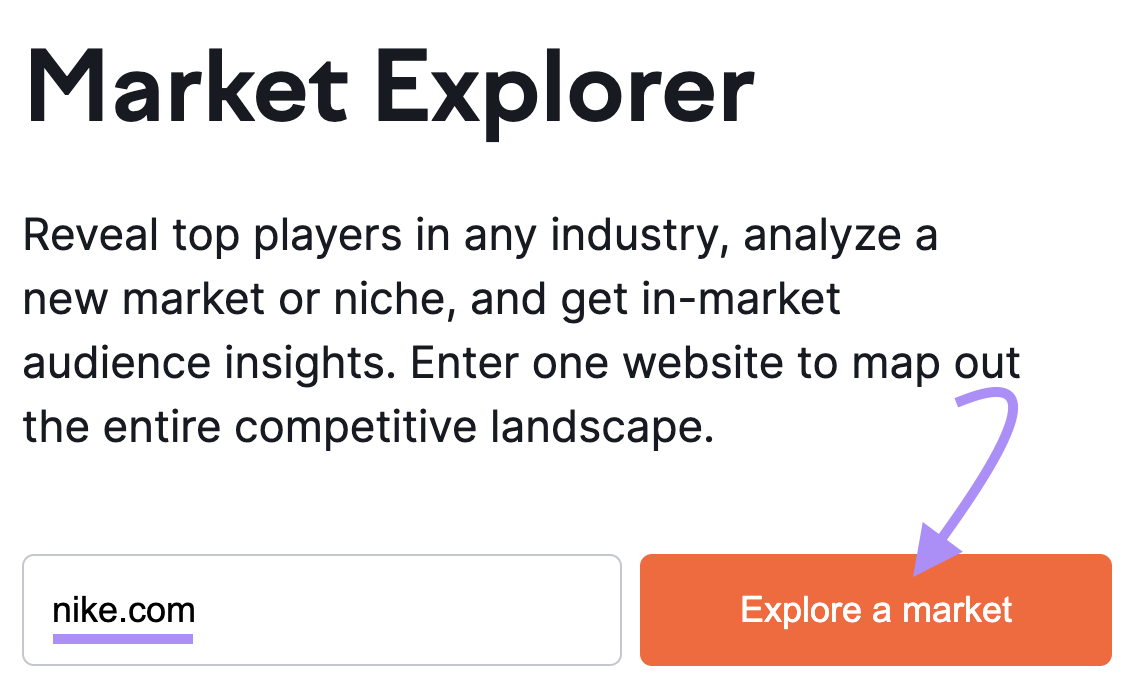 Then, click the "Create and analyze" button.
From here, click the "Audience" tab.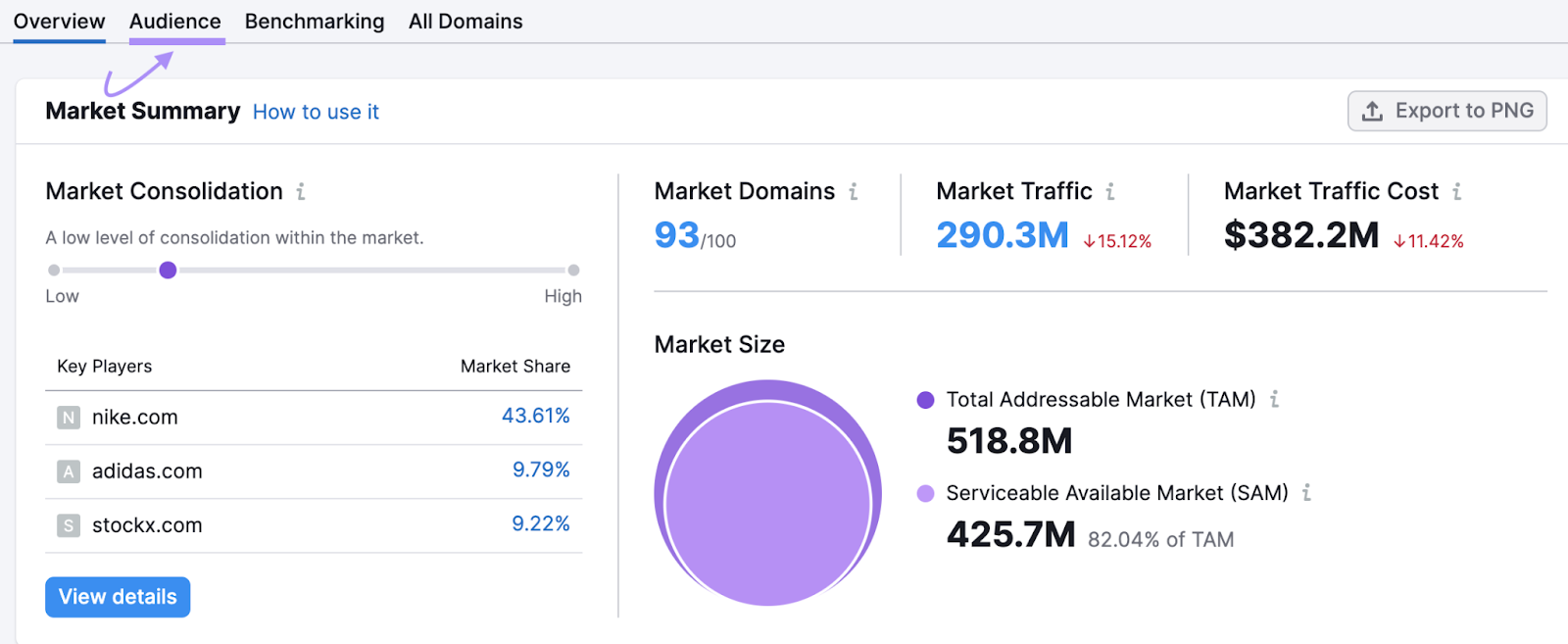 Next, scroll down to the "Social Media" section.

Here, you'll see which social media platforms you and your competitors' audiences use the most.
You can then choose the most visited platforms. To make sure you're effectively reaching your target audiences.
Say you like creating short dancing videos. And your audience spends most of their time on TikTok, Instagram, and Pinterest. You can choose to focus on TikTok and Instagram Reels.
And you'll learn more about your audience throughout your content creation journey.
Maybe you'll discover that they enjoy reading long-form content on your website or receiving an email from you once a week.
You can use what you learn to decide which platforms to use.
3. Create a Content Plan
The next step is to create a content plan. So you can publish high-quality content consistently. And start to grow your audience.
You can start planning by listing out the topics you'd like to create content about. And note what elements you need to create for each piece of content.
For example, you need to prepare an image or a video and a post description for an Instagram post.
If you need some outside help (a photographer, graphic designer, content writer, etc.), make note of that, too.
After you've mapped out a plan, you can start creating the content and reaching out to other creators with briefs detailing what you need.
Let's say you're focusing on social media content. You can then schedule in advance with the help of Social Poster.
Open the tool and go to the "Calendar" tab. 
Hover over the day that you'd like to schedule a post on and click on the "+" icon in the top right corner.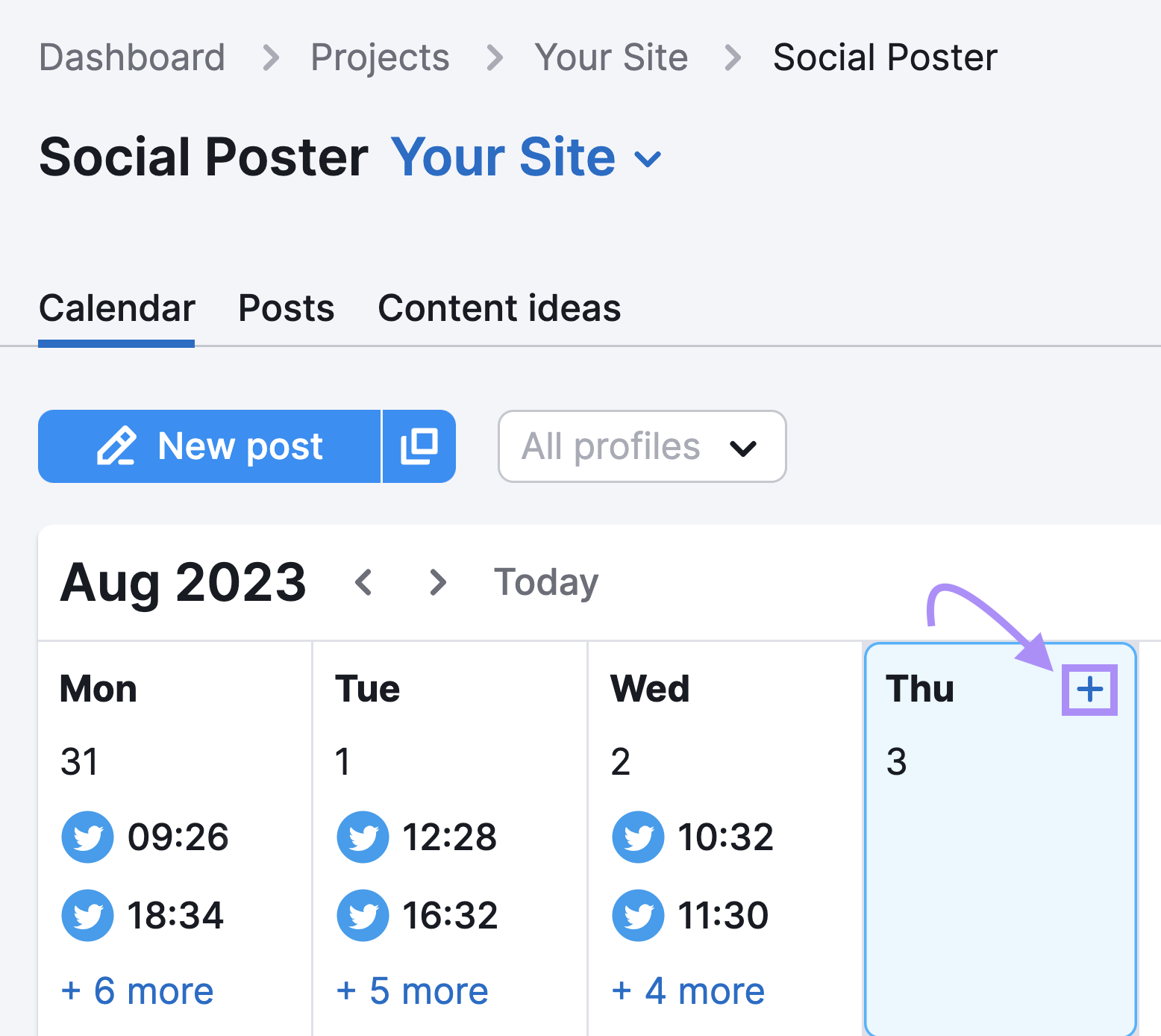 Once the "New post widget" opens, select which platforms you'd like to post to.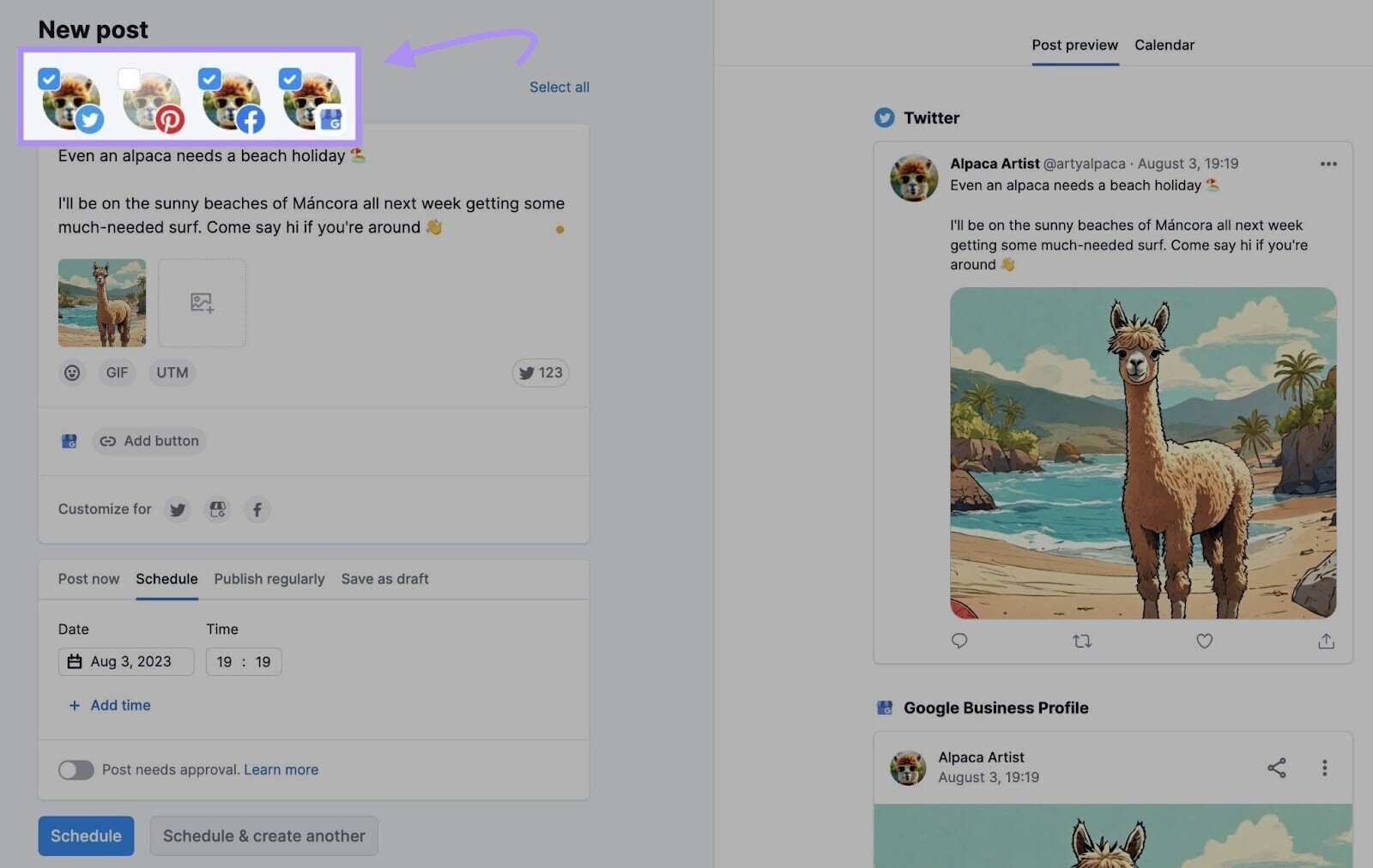 Fill out the content, visuals/videos, and links.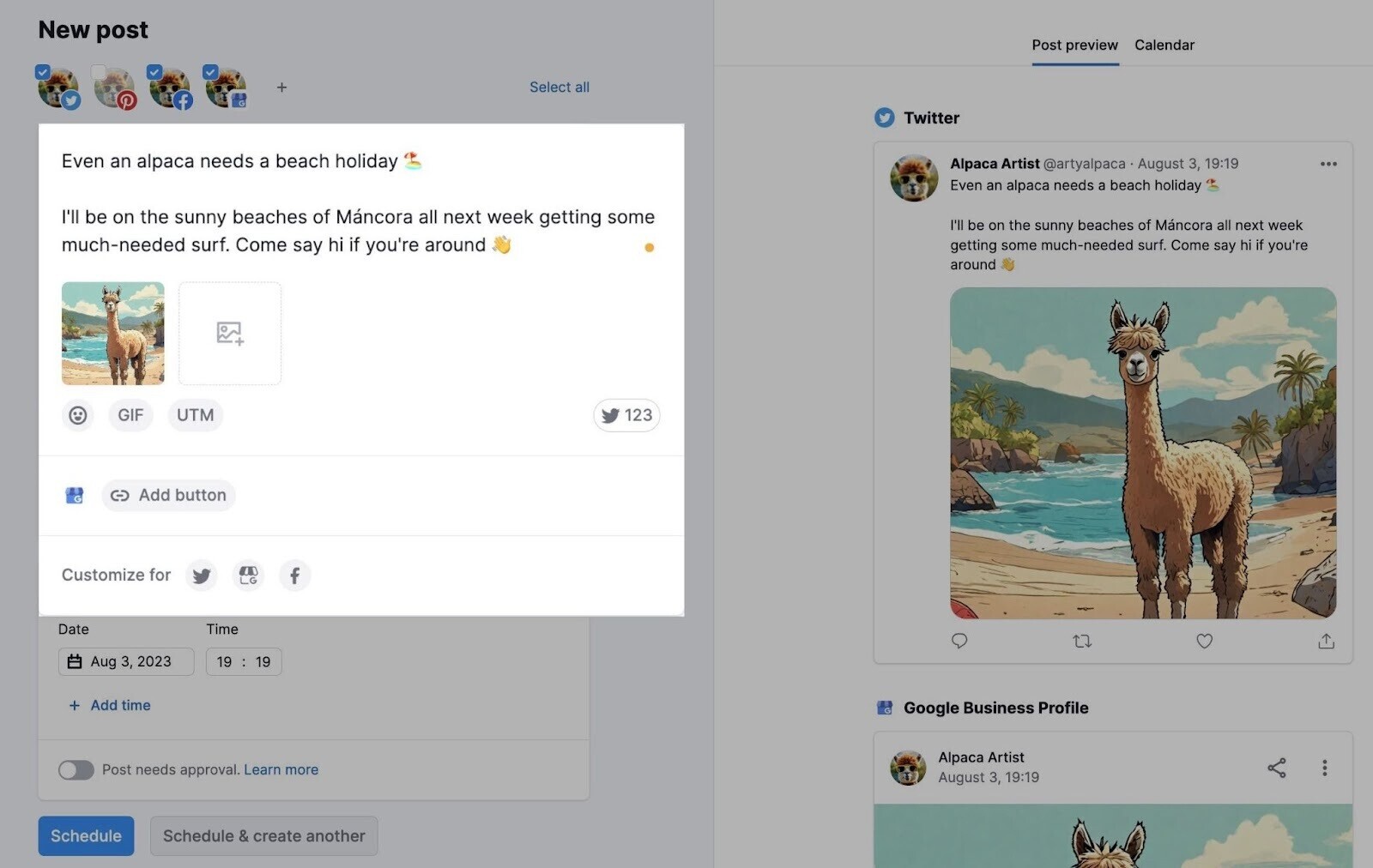 Once you're done, click on the blue "Schedule" button.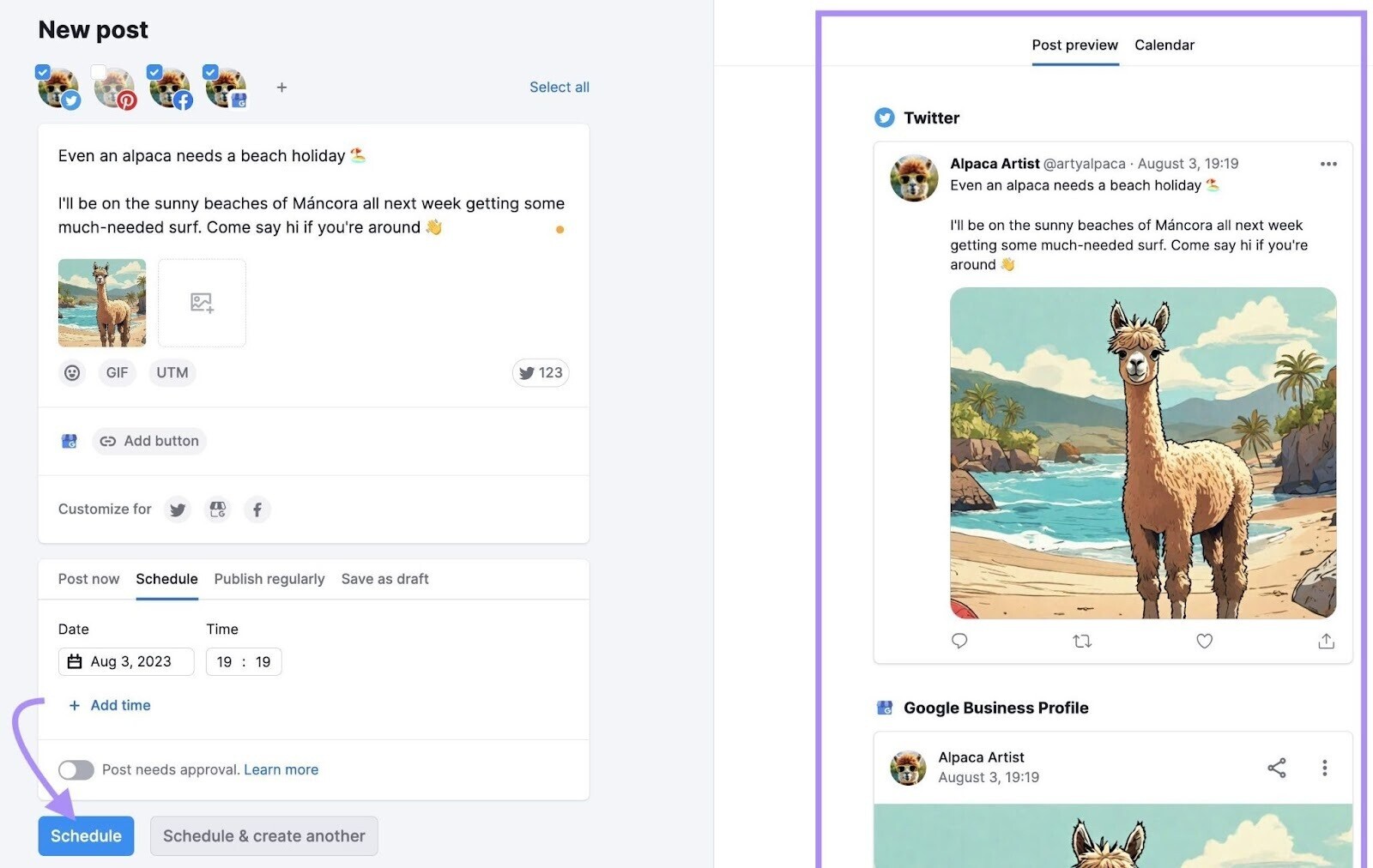 Tip: Check out our guide on social media calendars to learn more.
4. Develop Your Portfolio
To become a successful content creator and land new work, you'll need to create a strong portfolio showcasing what you've produced.
Depending on the type of content you create, it can feature articles, social media posts, photo galleries, videos, etc. And can include pieces you've created for a variety of brands (if applicable).
A great way to strengthen your portfolio is to include some testimonials from your previous clients or collaborators.
Creators who haven't created content for other brands can still develop their portfolios by showcasing content they've published on their owned platforms.
For example, you could publish two to three blog posts on your website that showcase your skills as a content writer. And if you're a photographer, you could offer to do a shoot at a friend's event and use those images for your portfolio.
Having a solid portfolio is a great way to start establishing your brand. Especially if you focus on compiling samples that showcase your distinct point of view and messaging.
5. Invest in Tools to Improve Your Content 
Investing in content creation tools can help you do your job better—especially as you start to produce more content.
Let's have a look at some of them.
Analytics Tools
When you start consistently publishing/posting content, you'll want to start analyzing some metrics. To see what is and isn't working.
That allows you to tailor your approach as you go. And double down on content that works well.
You can use different tools depending on which platform(s) you're focusing on.
For example, every social media platform has built-in analytics tools that let you see your top-performing content.
And for your own website, you can use Google Analytics and Google Search Console to analyze your website's performance.
Let's have a look at how you can see your top-performing pages in Google Search Console.
Go to Google Search Console.
Go to "Performance." In some cases, you may then need to click "Search results" underneath that.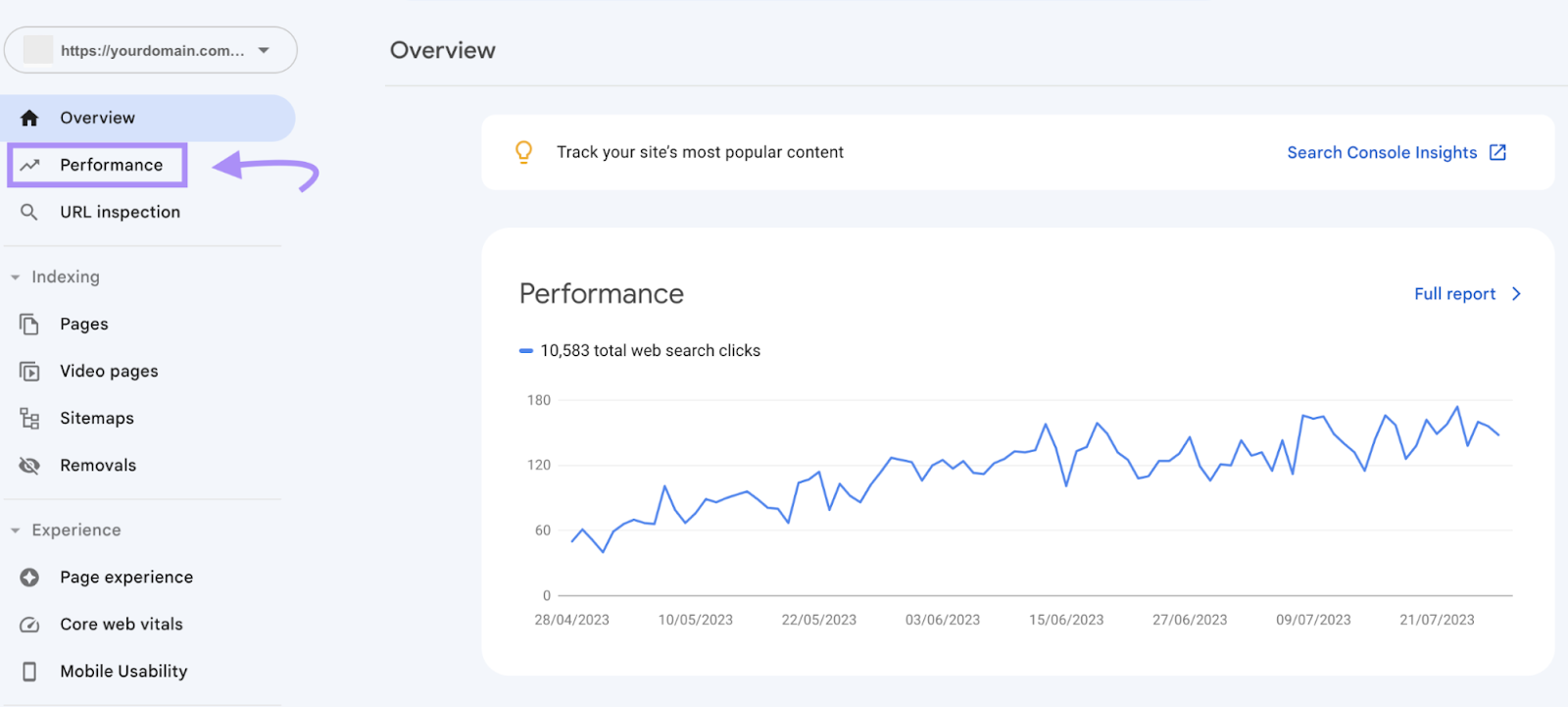 Click on the "Date" tab.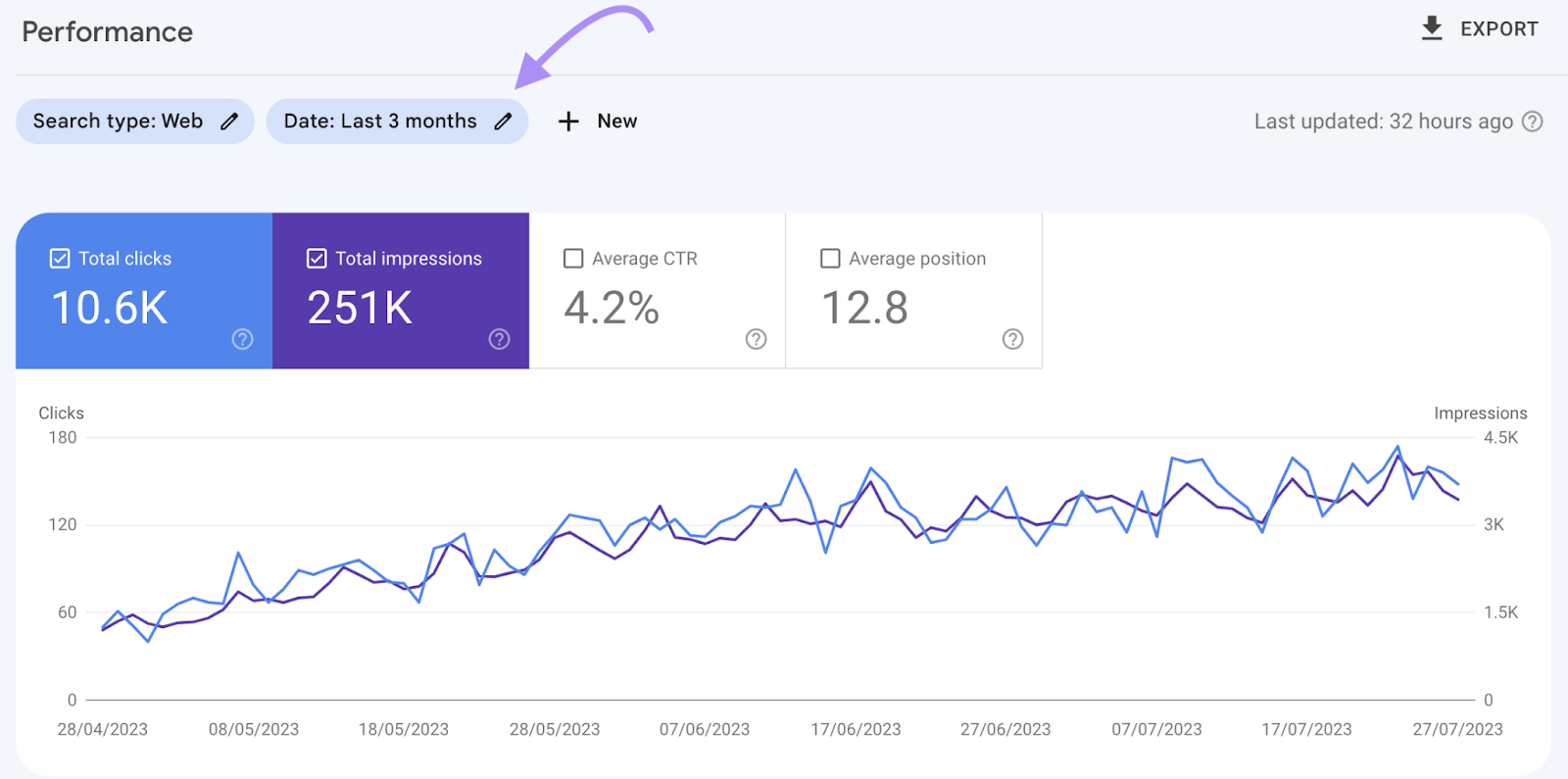 Select a time range.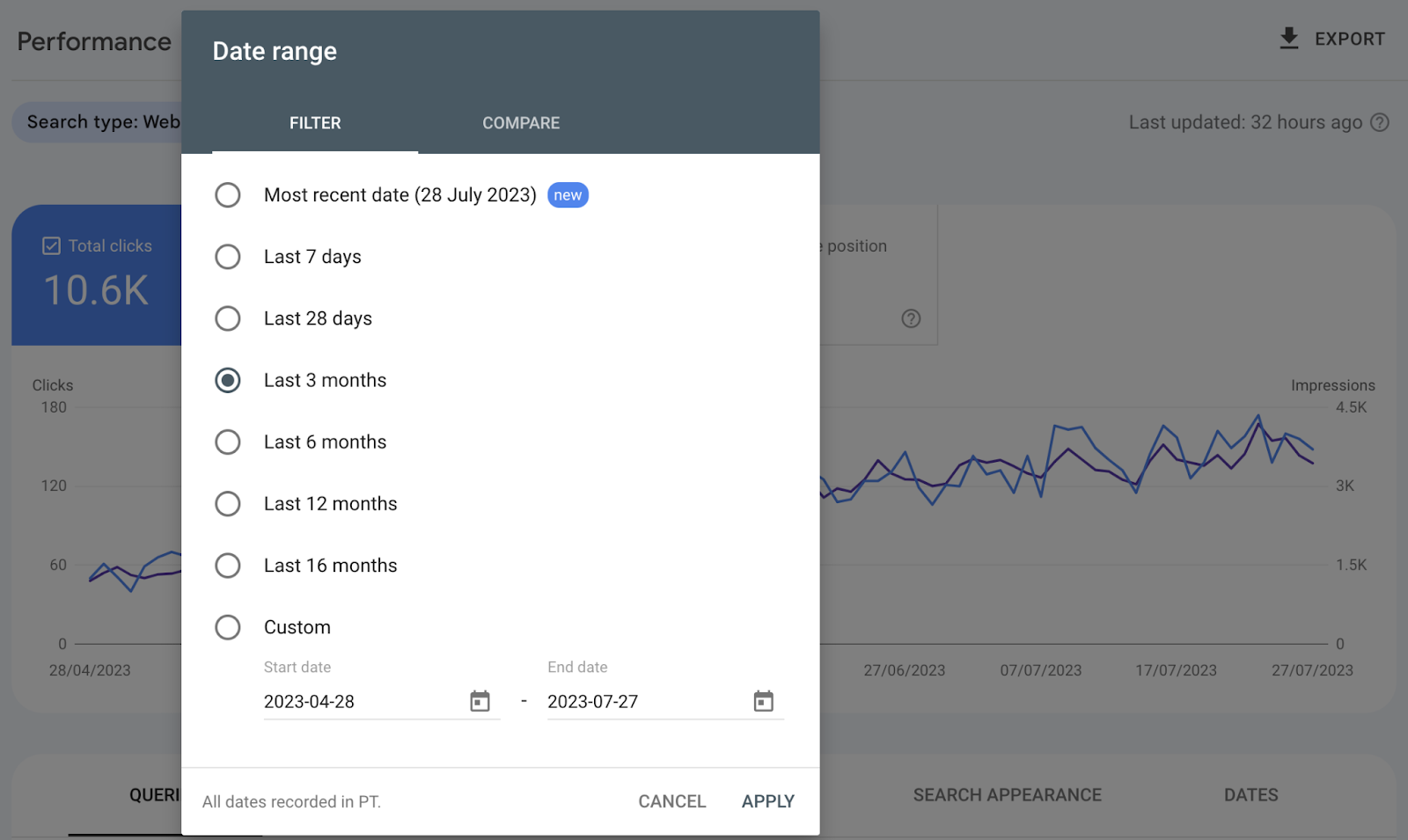 Click "Apply," and then scroll down to the table.
And click the "Pages" tab.
You'll see your top-performing pages in organic search based on clicks (the number of clicks to the webpage from search results) and impressions (the number of times your page was displayed to users in search results).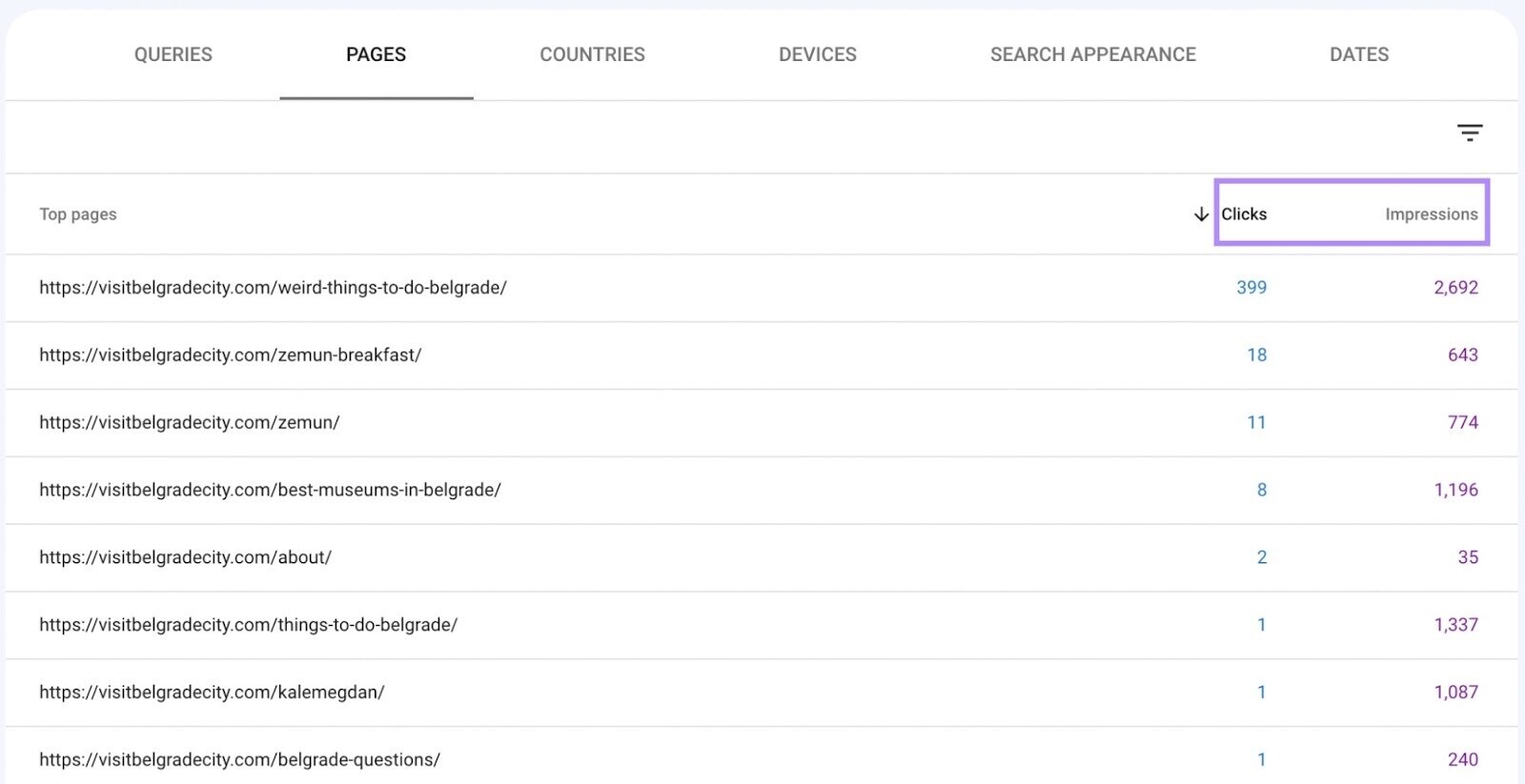 In this report, you can also explore which queries are the most popular for your website, the countries that your visitors come from, and the devices they use.
Content Research Tools
These tools can help you come up with new content ideas in a strategic way. To help you choose the topics people are likely interested in.
For example, Semrush's Topic Research tool can help you come up with fresh content ideas and explore trending topics.
Open the tool, enter the topic you'd like to explore, and click "Get content ideas." 

The tool will then display many ideas related to your initial topic that you can explore.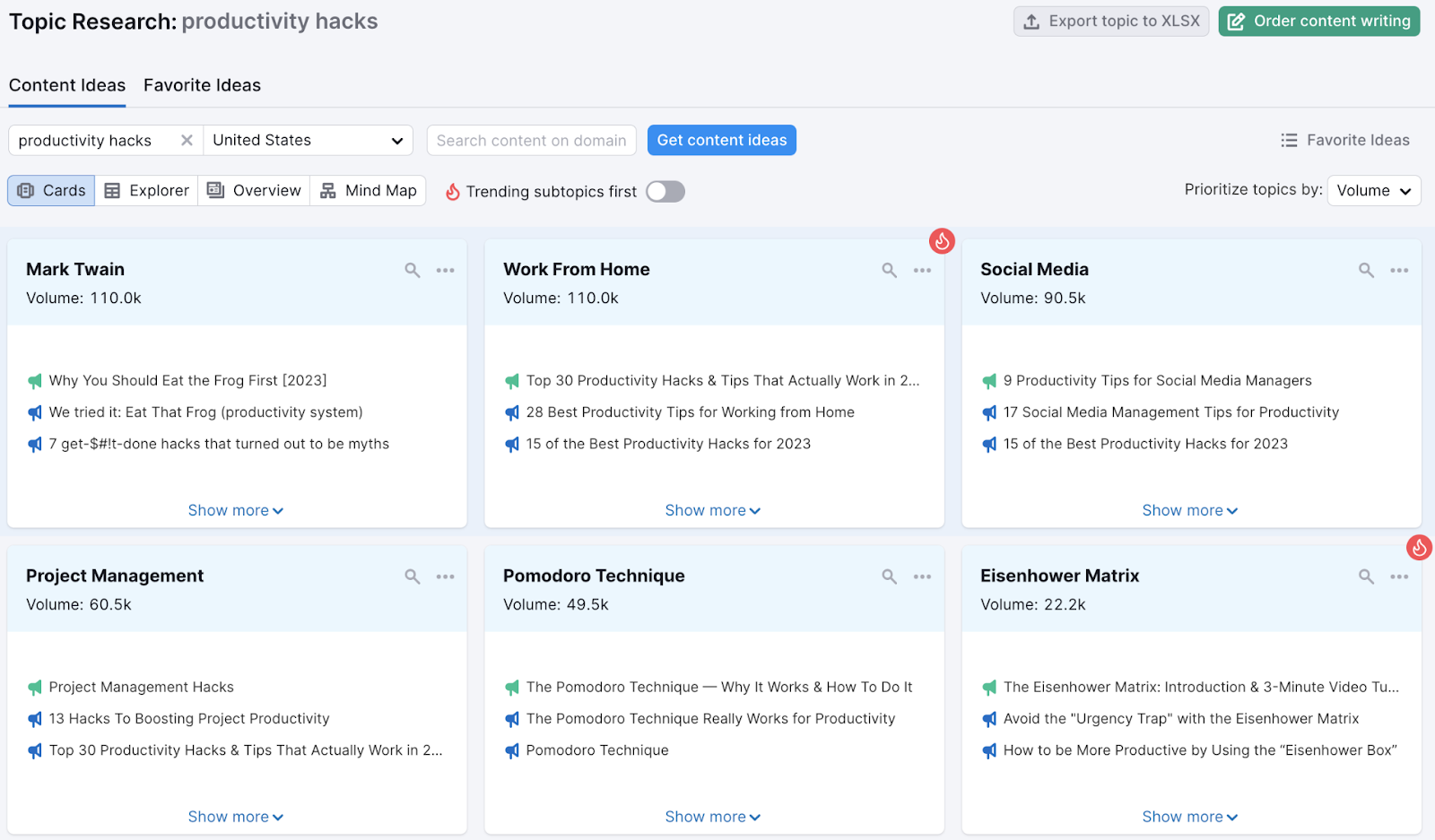 When you find a topic you're interested in, click the "Show more" button on the card. To see a list of top headlines and questions about the topic you're researching.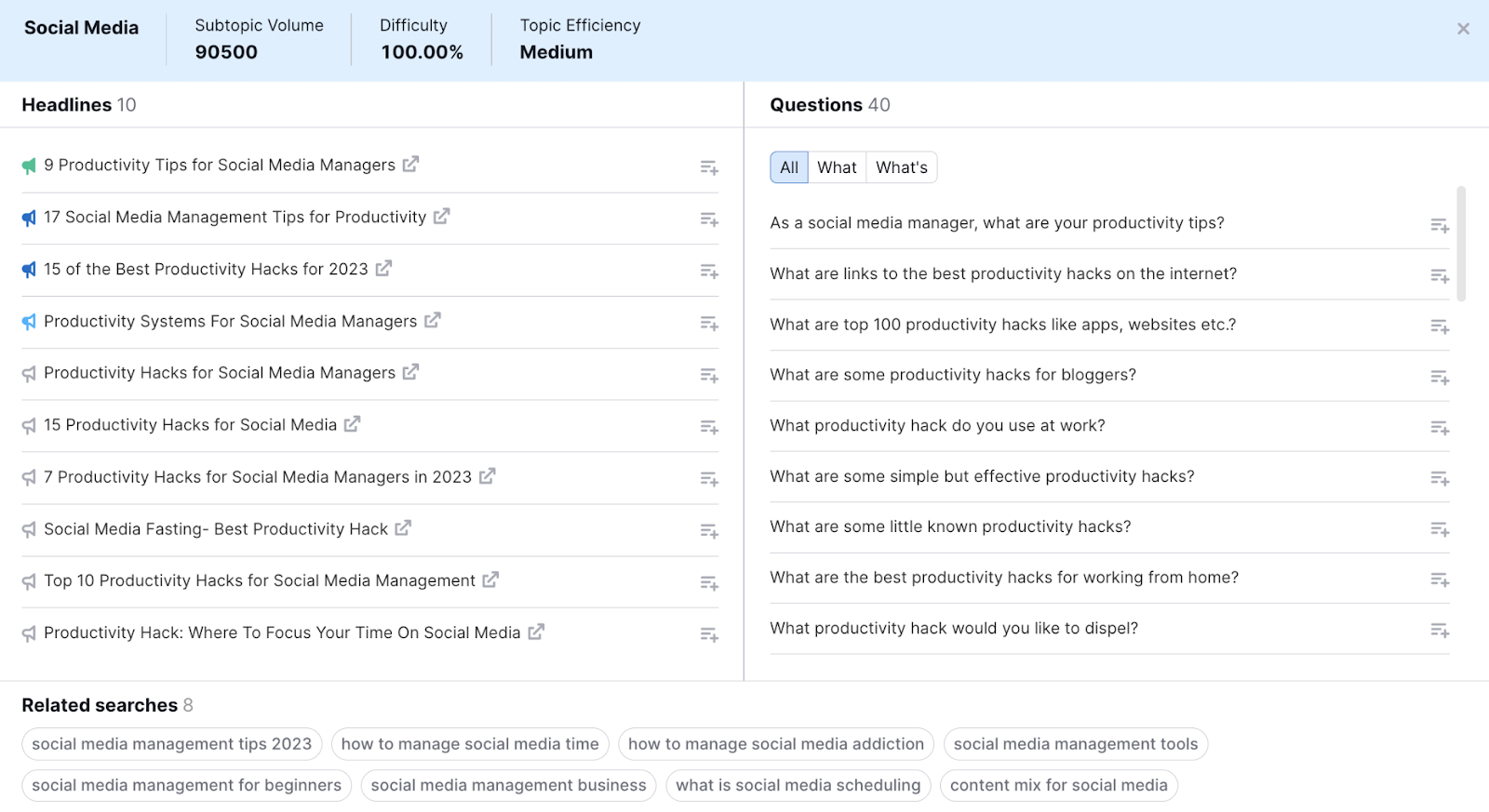 You can also save a topic idea by adding it to your favorites using the icon to the right of the top headlines and questions. Like this:

You can repeat this process whenever you're short on ideas and need some inspiration.
Content Planning Tools
As you scale your content production, you'll need the right tools to stay organized.
For managing multiple people and projects, you can use productivity tools like Google Workspace and Trello.
You can also use our Marketing Calendar to plan your content and collaborate with others.
Go to the tool and click the "+ New activity" button.

In the form that appears, add all the details for the content piece you're planning. Like the title and the start and publish dates.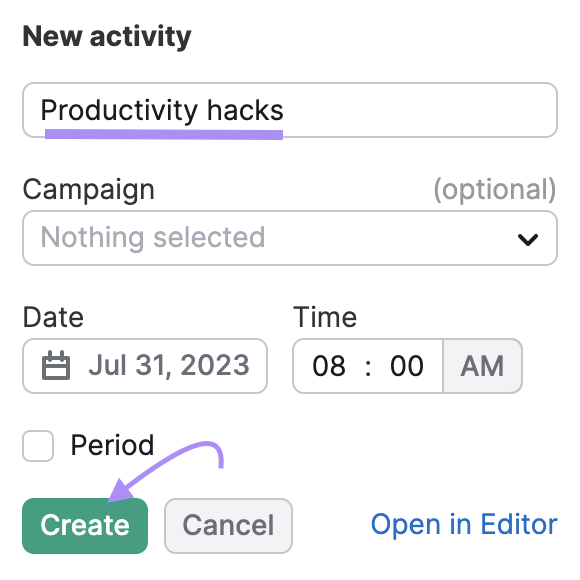 The content piece will now appear on your calendar.
Click on it to add attachments, comments, tasks, and more.
You also have the option to tie the content to an existing campaign if you want to.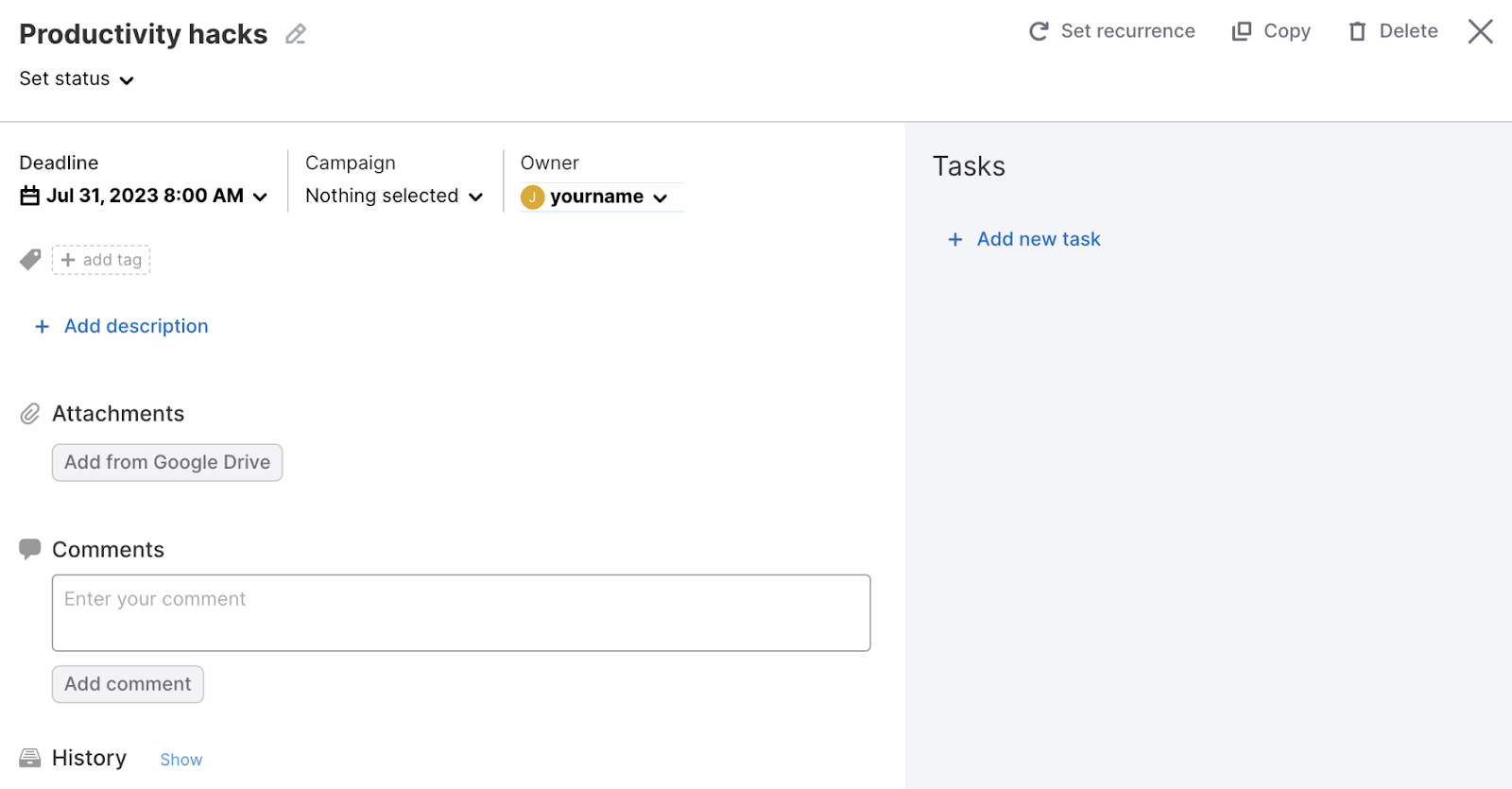 Once you populate the calendar with all your upcoming content, you'll be able to quickly get a high-level overview of everything you're working on.
How Much Do Content Creators Make?
Full-time content creators that work for companies in-house earn an average of about $48,000 per year in the U.S., according to Glassdoor. The full range is between $32,000 and $82,000.
Freelance content creators can earn a bit more. They make an average of about $53,000 per year in the U.S., according to Glassdoor. The full range is between $34,000 and $84,000.
But content creators' earnings can vary a lot. Depending on their popularity, niche, location, and other factors.
And creators who participate in sponsorships can earn a lot more money. 
The average hourly rate for a popular influencer is $81 per hour, according to an Adobe study. That translates to $162,000 per year for a full-time influencer.
Start Creating Content
As you can see, there are many ways to be a content creator.
To be successful, it's important to keep learning and experimenting with your content. And to use the right tools.
Sign up for a free Semrush account today to jump-start your journey.